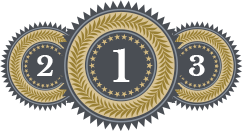 We have years of experience with proven results!
We fight to get you the settlement you deserve!
3
We care about you and always communicate with you!
THE VIP WAY
If you or someone you love has been injured in an accident, you have several questions. Questions concerning your rights, your financial situation, and your potential attorney. VIP Injury Law is here to answer your questions. You may have never thought about hiring an attorney before, but now you understand how important it is that accident victims recover as much as they can from the party who caused your pain.
It is your right to file a claim for your medical expenses, any lost income, and pain and suffering. VIP Injury Law is here to be your experienced, qualified legal team who is always one step ahead of the party at fault and their insurance company.
At VIP Injury Law, you truly receive the VIP treatment. We promise to:
Provide a free consultation so that we can evaluate your case.
If for some reason we are unable to help you, we will help you find an attorney who can.
We engage in continuous contact. This means that we answer your calls, or promptly return them if we can't. This means that we will always happily meet with you in person, throughout your case. This means that even if you don't contact us, we will contact you each month with a status update and advice on the next best steps to take. Your case is our first priority.
We aggressively investigate and move your case forward at all times. Our goal is to get you the award you deserve, as quickly as possible.
We pride ourselves on our legal research and will make sure your position is presented with the most favorable legal authority in support.
We never pressure you on decisions.
"Getting you the result you deserve."
VIP LAW

REQUEST A FREE CONSULTATION